Vellum Scrapbooking
photo examples of my 5 favorite vellum uses
Vellum scrapbooking layouts - Find out how to highlight certain areas of your photos with vellum, use vellum for journaling, play down bold papers, and spice up rolodex scrapbooking album cards.

Vellum scrapbooking – Highlight areas of your photos

Here is a love scrapbook page ideas layout where I highlighted the fact that my husband was washing the dishes for me even with a VERY hurt back…see the ice pack on his back in the smaller cut-out circle and the sink full of dishes?

I blew the photo up to an 8 x 10 and then cropped part of the bottom off and then cut the vellum to lie directly over the photo. Then I marked where I wanted the cut-out circles. Then I used my Fiskar's circle cutting system to cut the circles out of the vellum.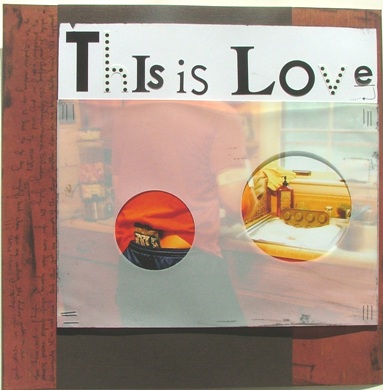 Vellum scrapbooking – Play down bold papers

In the engagement announcement layout below, the background paper ended up being just a little too bit bold for the soft look I wanted. So I laid the pale blue vellum over it to get the hazy textured look you see here. This works well on a smaller scale as well.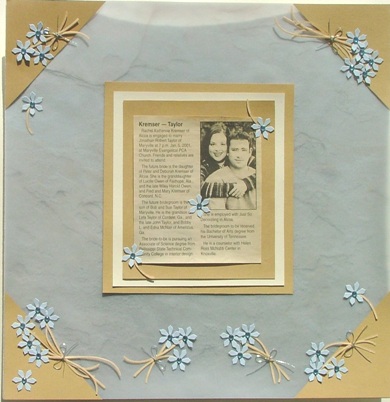 Vellum Uses – Rolodex scrapbooking album card

This is very similar to the first of the uses for vellum paper in scrapbooking, but I used it on one of my rolodex scrapbooking album cards. You can see how I laid the vellum over the entire rolodex card and then cut out a circle to highlight the subject of the photo.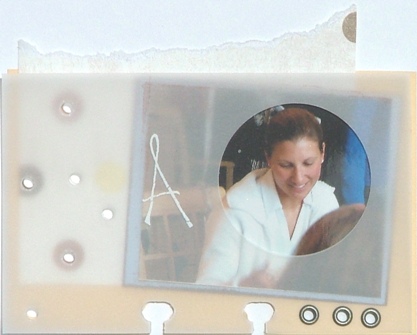 Vellum Ideas in Scrapbook – Journaling

I use vellum quite often for my journaling. I have an ink jet printer and I just use MS Word or Printshop to type up my journaling and then I print it onto vellum and cut (or tear as you see above) it out and put it on my layouts. I still need to figure out a better vellum adhesive. Any ideas?
Another way to use it – Journaling 2

I used vellum for my journaling in the above layout but instead of laying it on top of my page, I adhered it behind the large cut-out circle and then I just used my own handwriting with a Zip pen instead of a computer font. This layout is #2 of a 2-page layout. See the whole thing here.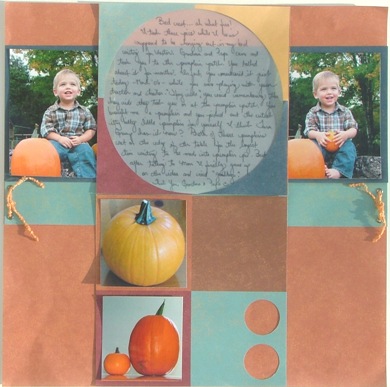 See more vellum scrapbooking used from time to time....