Scrapbooking Cards
more card making photos from my own collection
Scrapbooking Cards - Get the "how to" on 3 different original designs. You'll find out how to use aluminum foil, quote stacks, chipboard letters, stamps, tissue paper and so many other items to create awesome handmade greeting cards.

More Card Ideas....



Scrapbooking Cards 1
Once again, I used a plain white card. Then I added the paisley print paper in two vertical strips and inked the card and the paper with one of the colors from my Petal Point Color Box (Provence) that I got from JoAnns. The T is a chipboard letter inked also and stamped with H A N K S. Then I tied a fiber around the T and added a "half pearl" from the strand I got at Walmart. The accent on the bottom right is three strands of the "half pearls" "sewn together" with the same fiber tied to the T. And that's it!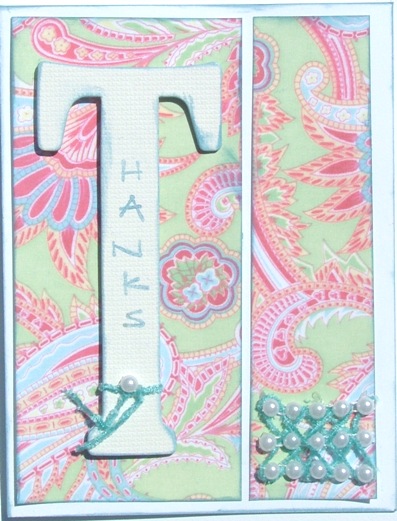 More Card Ideas
Every month my e-Zine is filled with fresh scrapbooking ideas. And by subscribing, you'll have access to the Member's Only area for even more cardmaking and scrapbooking ideas. So don't forget to subscribe.


Scrapbooking Cards 2
I think this is an original technique … : ). At least, I haven't seen it in any of the scrapbooking magazines yet. Might have missed it, though? Aluminum foil (heavy duty) works great with fun, bright colors! I started by cutting the right edge of the card with my Fiskars wavy edge scissors and placing a strip of aluminum foil behind it. Then I punched equal size squares of paper out of 4 coordinating colors and used my white rub on letters from Making Memories for the HELLO greeting. Then I adhered small strips of aluminum foil between each colored square. The accent on the left is a square of aluminum foil with a piece of the lime green paper cut out with the wavy edge scissors. I stamped the dragonfly with my embossing stamp pad and silver embossing powder.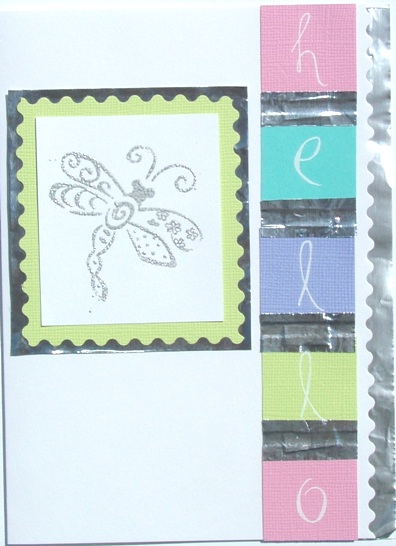 Scrapbooking Cards 3
I call this a collage card. The bottom layer is a piece of aluminum foil followed by a crumpled piece of lilac tissue paper. Then I used the same colors from card #5 for square punch-outs. Then I used a quote sticker for the greeting and matted it with a piece of aluminum foil cut out with my Fiskars decal edge scissors. Then I added the eyelet size holes and random fibers.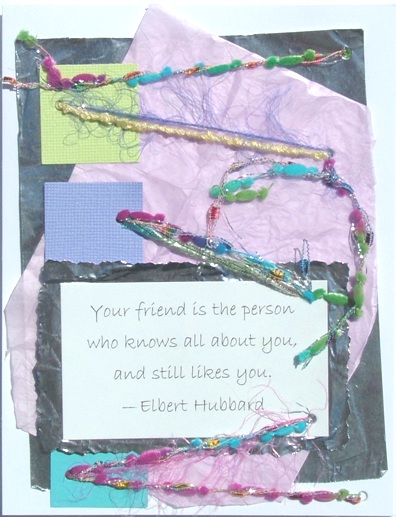 See More Scrapbooking Cards from time to time....